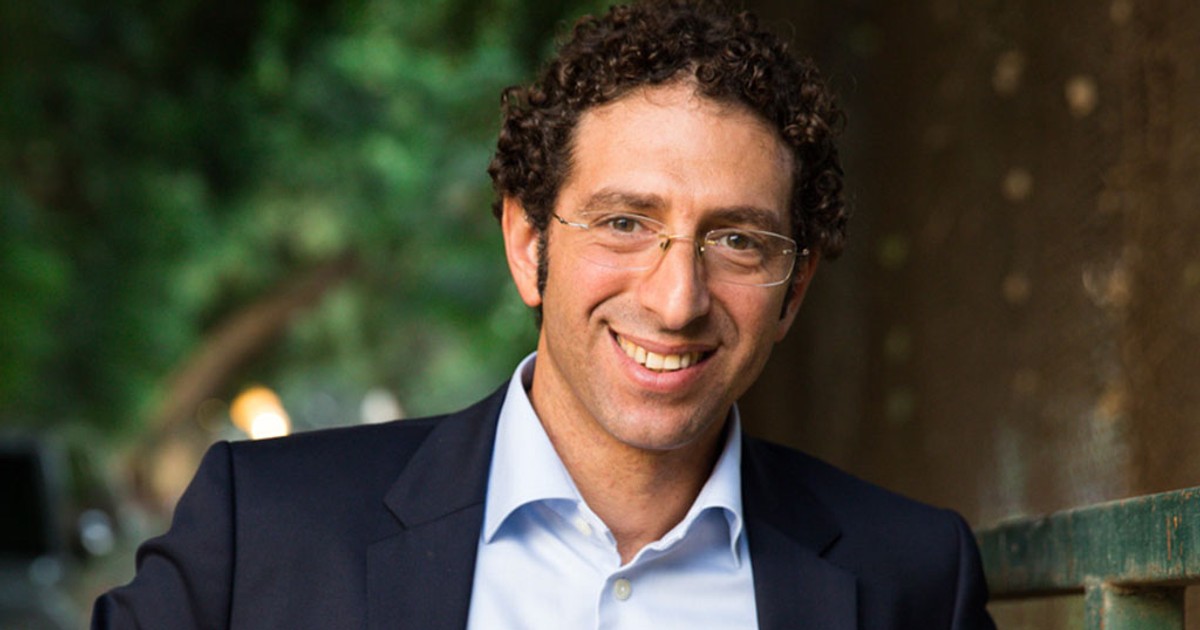 In September 2021, MNT-Halan announced a $120m round of new investment led by Apis Growth Fund II, Development Partners International and Lorax Capital Partners. It is now consistently listed as one of the largest and most exciting startups driving the fintech boom in the MENA region.
In this exclusive interview with Business Insider Africa, Mounir shares 5 ways African startups can harness the power of financial inclusion.
1. Understand the bigger picture.
A firm grasp of the macroeconomic context in which you operate in is key.
According to Mounir, we're undergoing a digital revolution. Mobile phones are transforming how people live and behave. They expect instant gratification, and this is affecting consumer expectations in social activity and banking.
"Consumers expect instant payments, instant loans, frictionless transactions, conveniently done, with a good experience."
Mounir encourages startup founders to continually innovate and look for opportunities to grow their startups. According to him, identifying key business opportunities will help you develop more tailored products and services, hone your target market and identify and overcome common objections.
"More than 70% of Egypt's young and fast-growing population of over 100 million is financially underserved by traditional financial institutions, yet mobile penetration exceeds 90%. MNT-Halan's digital solutions, including lending, BNPL, e-commerce, payments, and on-demand logistics, support its mission to empower underserved communities, address inequality and female economic participation," Mounir explains.
"We're digitally banking the underbanked," he adds.
The concept of riding the wave is a universal lesson, and while it's derived from surfing, founders can apply it to running a business. Mounir says that this principle can be a guide for overcoming new and changing conditions as an entrepreneur.
After multiple years of experience as a serial entrepreneur, Mounir explained that the business world, like an ocean, is so volatile that you never know what you'll get until you're out there. He adds that having vision enables you to position yourself in front of trends and avoid getting caught on the inside.
"Earlier this year, Egypt's president ratified the Fintech Act, which encourages the promotion of fintech tools that aid financial inclusion. The Central Bank of Egypt (CBE) also recently published its first report on the Egyptian fintech market, showing how seriously it takes the sector."
"This comes after years of laws and initiatives by the Egyptian government and the CBE to boost digital payments, mobile wallets and increasing access to loans through micro and consumer finance, all to reduce Egypt's reliance on cash and promote financial inclusion."
"As you can imagine, we've received a major tailwind from all of these initiatives", said Mounir.
4. Listen to consumers and give them what they want.
Mounir explains here that constant active listening through monitoring customer feedback and conversations will allow startups to improve their performance across the board.
According to him, when you're targeting potential customers, listen to their needs, wants, challenges and frustrations with your industry. You can improve your customers' lives easier by putting all the financial services they need in one app – theirs.
"Understand consumers' problems and work hard to solve them economically. We at MTN-Halan invest heavily to do so, and consequently, we are able to constantly launch new products and services to solve the pains they face. By doing so, we are constantly unlocking growth avenues."
5. Use technology to drive operational seamless scalability.
According to Mounir, MNT-Halan prides itself on its technological capabilities. In addition to its apps and payments solutions, in early 2021, the company launched its distributed proprietary and developed 'Neuron' core banking software, the first and only proprietary core banking system software in the Middle East and Africa, driving huge scalability. MNT-Halan has now coupled Neuron with user and vendor apps, creating a digital ecosystem. Their BNPL service coupled with finance provides an end-to-end customer experience fuelling huge growth.
"We've served more than four million customers and provided $2bn in financial services to more than two million borrowers. The current monthly throughput via Neuron is over $140m, and BNPL services are seeing double-digit monthly growth. We're bringing the financial inclusion benefits of our services to more and more people," Mounir says.
Source : From the Web