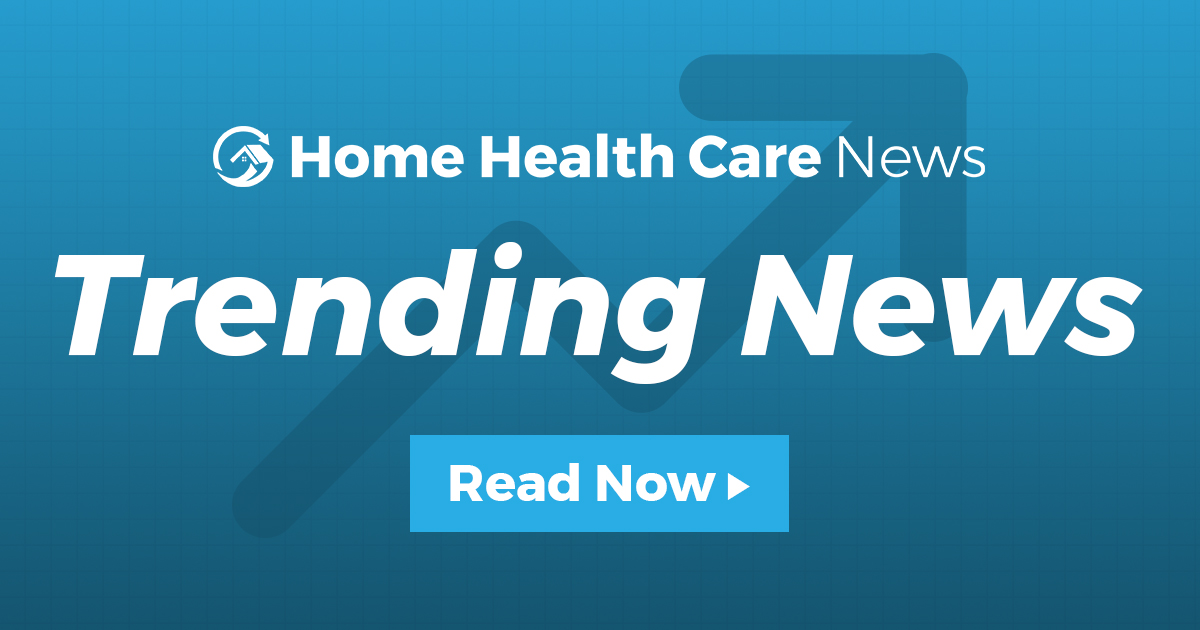 Home health operators have been advocating for more care to be delivered in the home for years. Those calls have now come to fruition.
In actuality, other health care stakeholders have sought to shift more care into the home as well, but operational hurdles and unavoidable gaps in care made that mission seemingly impossible. But now the home health industry is ready, Heather Cox, the chief digital health and analytics officer at Humana Inc. (NYSE: HUM), argued in a recent Boston Globe op-ed.
And what's getting them there, she believes, is the increased abilities Humana and other providers have when it comes to data, analytics and overall at-home offerings.
"The health care industry now has powerful tools it can apply toward at-home health care," Cox wrote in the op-ed.
Louisville, Kentucky-based Humana is one of the largest Medicare Advantage (MA) insurers in the country. It is also one of the largest providers of home health care through its $8.1 billion full acquisition of Kindred at Home, which closed Aug. 18.
In addition to its internal capabilities, Humana also has partnerships with the home-based primary care provider Heal and the at-home medical care provider DispatchHealth.
"Thanks to the careful and judicious parsing of population-level data, frequently aided by machine learning, … it's become possible for providers to offer personalized care strategies for each individual patient," Cox wrote. "New approaches to at-home health care, such as urgent care in the home, are making the patient experience more convenient than ever. These developments have the potential to transform the time patients spend in contact with the health care system as well as their resulting outcomes."
The challenge will be making all parts of a health care system — one that increasingly treats people at home — work together.
Solutions to make that happen, Cox says, are quickly arriving.
On its end, Humana has leveraged artificial intelligence to find seniors who may need help in order to access proper health care. In doing so, it found even more evidence to suggest that social determinants of health (SDoH) continue to be a pressing issue nationwide.
"Many people shared that access to nutritious food was a serious issue," Cox wrote. "Similarly, after hearing that many were struggling with loneliness from social distancing, Humana partnered with organizations like Papa to help mitigate the isolation by connecting seniors with younger caregivers."
Miami-based Papa is an innovative companionship company that sends "Papa Pals" into seniors' homes to offer socialization and other non-health-related services.
Recommended HHCN+ Exclusives
Humana also delivered more than 1.5 million meals to seniors across the country who were facing food insecurity.
The ability to reach, and also learn more about, patients' health situations will enable providers to better care for them in the home. Studies still show that the vast majority of patients want to be cared for in the home as they age. Nearly 90% of seniors want to age in place, according to a recent study conducted by Capital Caring Health and WebMD.
"A combination of insights into patient needs and comprehensive offerings to meet them will help create the quality of care older adults deserve," Cox wrote.
Home health care providers' offerings had to grow during the COVID-19 crisis for them to survive. Telehealth usage, for example, jumped in a major way — up to a 32% utilization rate from less than 1% prior to the pandemic.
More telehealth will help with access and improve data through additional touch points, but it also exposed additional SDoH issues, such as the lack of broadband access.
"Such digital tools are not replacing doctors and traditional care options. The trend in health care innovation is not to replace human-to-human interactions, but rather to add to them by making health care services more convenient for patients," Cox wrote. "Exciting digital developments in health care come with an industry-wide responsibility to advocate for the 42 percent of older Americans who lack adequate broadband access at home."
Source : From the Web