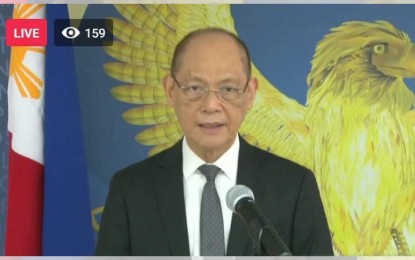 MANILA – The Bangko Sentral ng Pilipinas' (BSP) financial inclusion bid got another boost after the signing of Executive Order (EO) 127 allowing for inclusive access to satellite services.
EO 127, titled "Expanding the Provision of Internet Services through Inclusive Access to Satellite Services", was signed by President Rodrigo Duterte last March 10.
"Internet connectivity is a critical enabler of financial inclusion in the new economy as transactions and services move online. Ensuring broad based internet access should be a strategic imperative in the country's inclusive development agenda as we build a new digital economy that leaves no one behind," BSP Governor Benjamin Diokno said in a virtual briefing Thursday.
Under the said EO, non-enfranchised but registered internet service providers (ISPs) and value-added service providers (VASPs) may directly access satellite systems to put up broadband facilities.
This will allow small players like cable television operators and utility cooperatives to operate a satellite broadband service for local communities.
Diokno said this reform is also expected to provide digital financial services like remittances distribution, bills payments, and opening of transaction accounts in areas that are currently unserved or underserved by the formal banking system.
Citing a central bank survey, he said internet access penetration in the country is highest in Luzon at 60 percent and was followed by the Visayas, 40 percent; and Mindanao, 30 percent.
"With EO 127 in place, we expect to bridge the digital divide in the country as it enables the deployment of infrastructure for areas that are currently unserved or underserved by incumbent providers," he said.
Diokno said satellite technology is best suited for rural areas where setting up terrestrial infrastructure is "not economically justifiable."
"The new regulation also potentially optimizes the use of the 14 satellites covering the Philippines to connect all parts of the country in the shortest time possible," he said.
He said with this reform, banks and other financial service providers in remote areas may now be able to put up more access points such as automated teller machines, cash agents, and branchlite operations and can also offer digitalized payment transaction services accessible through the internet.
"These developments will contribute towards the BSP's financial inclusion targets, namely that first, 70 percent of the adult population should own a transaction account, and second, that half of all retail payments should be in digital form by 2023," he added. (PNA)
Source : From the Web