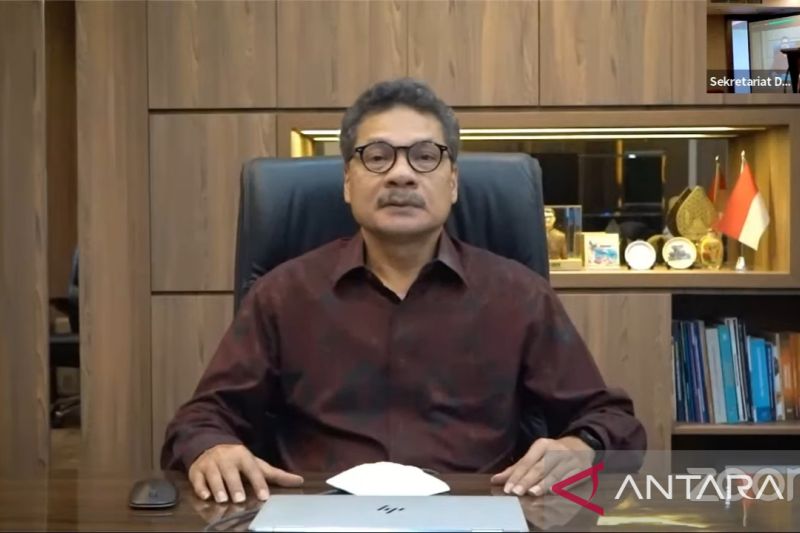 Jakarta (ANTARA) – Deputy I for Macroeconomics and Finance at the Coordinating Ministry for Economic Affairs, Iskandar Simorangkir, is sanguine that expanding funding access for small and micro enterprises (SMEs) would promote increase of financial inclusion in Indonesia.
"Inclusive finance is an important component in the process of social and economic inclusion," Simorangkir stated during the G20 Presidency Side Event: Seminar on Synergy on Creating Tough MSMEs Post Pandemic, accessed here on Friday.
The government, through the Coordinating Ministry for Economic Affairs, pushed to apply initiatives as a means to proffer inclusive financing for everyone, including SMEs.
Simorangkir stated that inclusive, periodic, people-centric, eco-friendly, and sustainable growth was the main commitment of Indonesia's G20 presidency.
Indonesia's G20 Presidency, which ran on the basis of the spirit to recover collectively, had a strategic contribution towards encouraging better and stronger recovery of the economy after the pandemic, which would make it prepared to face future challenges.
The central government had expedited financial access for the public by improving collaboration with ministries, agencies, and regional governments, as was stipulated in Presidential Regulation Number 114 of 2020 on the National Strategy for Financial Inclusion (SNKI), he added.
The target covered people with low income, SME players, and five cross-sectoral community groups; those being students or youths, migrant workers, women, people with social welfare problems, as well as people in remote and disadvantaged areas.
"With the support and cooperation of stakeholders, financial inclusion in Indonesia experienced a significant increase, from 81.4 percent in 2020 to 83.6 percent in 2021," he remarked.
He believed that financial inclusion in Indonesia could be achieved through profound cooperation from everyone.
Related news: Minister targets one million new entrepreneurs for advanced Indonesia
Related news: Financial inclusion as RI's economic recovery strategy: Minister
Related news: Expediting financial inclusion for higher economic growth: minister
Source : From the Web